Saturday March 12 will feature our snow-clearing flanger train with plow-equipped K36 #487 on the head end, Flanger OJ, Water Car 0471, Gondola 6205, Box Car 3244, Cook Car 053, Bunk Car 04407, and Cabooses 05635 & 503. We will depart the C&TS Depot in Antonito at approximately 5:30am for sunrise photos at Hangman's Trestle. Our train will operate from Antonito to Big Horn.
Sunday March 13 will entail our train with #487 on the lead and Flanger OJ, Box Cars, Cook Car, Flat Car, Bunk Car and Cabooses departing from Antonito at approximately 9:00am. Our train will work west with the goal of reaching Sublette if winter weather conditions allow it. This will also allow us dusk photo opportunities at Lava Tank.
The Friends are working with Michael Allen and Mike Shade to ensure the best possible photo run-by locations in optimum light. We appreciate their willingness to assist with these logistics.
Note: the consist is subject to change. Please allow us some flexibility to adjust as needed.
Price: $795/person. This includes water, soft drinks, coffee, doughnuts & snacks being provided on the train.
Deadline: The Friends will require 27 paid passengers by Monday, January 18, 2016 to make the operation of the charter viable. The maximum number of passengers will be held at 40 to ensure the best possible experience for everyone onboard. You are considered a "confirmed and ticketed passenger" when your payment has been processed by our office. This is a "first come, first served" charter.
Payments can be made via personal check, money order, MasterCard, VISA or Discover credit cards. The Friends are a
501(c)(3) non-profit organization with a portion of your fare considered to be tax-deductible. Checks can be sent to:
Friends of the Cumbres & Toltec Scenic Railroad, Inc.
4421 McLeod Road NE, Suite F
Albuquerque, NM 87109
Telephone: 505-880-1311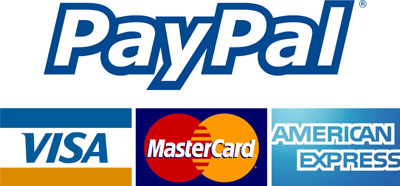 We will advise everyone when 27 tickets have been sold, but no later than January 18, 2016. Therefore it is important to have your payment in by that date. If we cannot attract enough passengers, the charter will be cancelled and all monies will be refunded.
Bookmark and check this webpage often for updates
There are a limited number of rooms in Antonito during the winter.
The 1911 Steam Train Hotel has 8 rooms.
719-298-8908
Alamosa is 25 miles to the north and they have a wide selection of lodging:
http://www.alamosa.org/lodging-and-dining/alamosa-hotels-motels